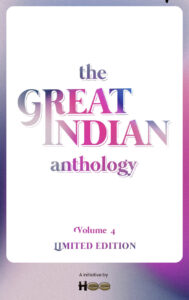 Days draw nigh; stars blink, the wind rustles,
seasons change outside my window.
Yet I see only an obsidian abyss.
A puppet in your hand; I 'm hung in limbo.
–an excerpt from my poem-Depression —the Puppet Master( The Great Indian Anthology volume 4-Half baked beans)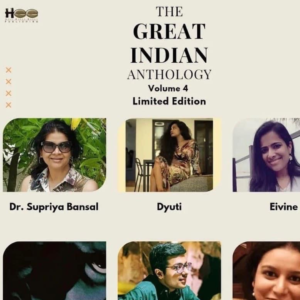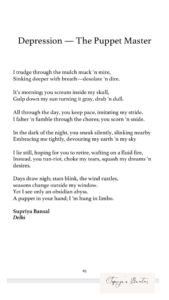 More about this book:
The Great Indian Anthology, Volume 4, is an addition to the Annual series launched by HBB in the Year 2020 to give people a fair and unbiased platform to express their thoughts. We were very clear in our intention that poetry is not just for the class but for the masses. Keeping up with the idea of making poetry accessible to everyone, we present to you the fourth volume in this series. People from all walks of life have contributed poems, and it is a sublime collection of pent-up thoughts. Dive into the ocean of emotions and experience poetry like never before.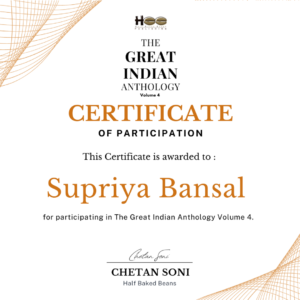 The book is available on amazon.
Grab your copies here.