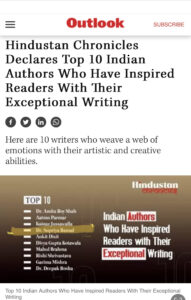 Look what July flew in!
Super thrilled stoked to find my name in this fantabulous list of writers. The fact that it got featured in Outlook magazine, India's leading magazine, has me grinning from ear to ear.
Not to mention that I get to share space with such talented and well-acclaimed writers.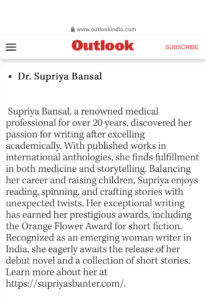 This milestone makes me believe that my dream may shape up…one brick at a time.