Recipe For A Perfect Marriage
However, the onus of the final decision rested with the two matriarchs—Mihir's Bua Ji and her grandmother. If they agreed, then the rest of the kin had no alternative but to fall in line.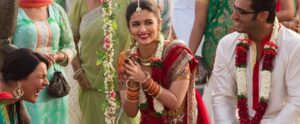 The Muse of the Month is a monthly writing contest organised by Women's Web, bringing you original fiction inspired by women.  
Supriya Bansal is one of the winners for the July 2021 Muse of the Month, and wins a Rs 750 Amazon voucher from Women's Web.
The juror for this month, Jane De Suza commented, "A deep-dive, this one. The writer goes into depth, creating a world in a single scene, from 'the chandelier of Gulmohar' to the viewing by potential inlaws which is described as 'being sieved and sifted by strangers' – this is the power to use words to paint pictures." 
 Read the whole story here.