Where A Daughter's Destiny Is Flesh Trade Or Being Married Off For A Bridal Price 
A familiar kick I cherished rose from my womb into my heart. The pulse of my baby flowed and percolated in every crack, every gaping hole within me.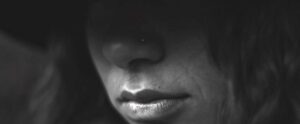 The Muse of the Month is a monthly writing contest organized by Women's Web, bringing you original fiction inspired by women.  
Supriya Bansal is one of the winners for the June 2021 Muse of the Month, and wins a Rs 750 Amazon voucher from Women's Web.
The juror for this month, Kiran Manral commented, "A disturbing account of a woman from a community where the women are traditionally sex workers." 
Read the whole story here:
 
https://www.womensweb.in/2021/06/girls-born-with-wings-clipped-motm-winner-june21wk4sr/?utm_source=WWFB&fbclid=IwAR0053OH2swixxT3guCECvJgXwk4dlGL9Dg0CxRWPy8H69A0l6bExY_-OfA