What Is So Wrong If I Say I Don't Want a Husband?
 Across the sea of people, Minni's eyes met her mother's, and she signaled for Minni to join them. Minni sighed. That was the last thing she wanted to do.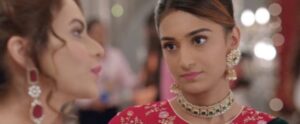 The Muse of the Month is a monthly writing contest organized by Women's Web, bringing you original fiction inspired by women.  
Supriya Bansal is one of the winners for the August 2021 Muse of the Month and wins a Rs 750 Amazon voucher from Women's Web.
The juror for this month, Madhulika Liddle commented, "An excellent depiction of the contrary perceptions that surround a single woman; the very vividly described setting is the icing on the cake for this engrossing story." 
 
 Read the story here:
https://www.womensweb.in/2021/08/i-dont-want-a-husband-motm-winner-aug21wk3sr/?utm_source=WWFB&fbclid=IwAR2Tcd-BanjD_xXftaeQzMLDHzs4xSDqCqLQi6ZHU-7eT1TB46JXeHdhWAA