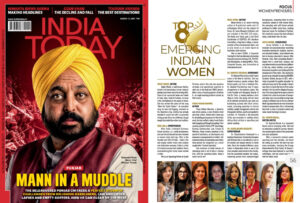 Super stoked to be featured in India Today amongst Top 8 emerging Indian Women.
Can't keep calm or wipe the grin off my face.
Thrilled to the core to receive such recognition from one of the top English magazines in the country. Such a privilege to find my name amongst the talented and illustrious lot.
The year keeps getting better.
Joy. Gratitude. Bliss.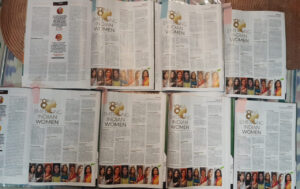 India Today
#supriyasbanter
#indianwriters
#IndiaTodayMagazine
Dr. Supriya Bansal, Doctor-Writer 
Dr. Supriya Bansal is a renowned Doctor and an emerging writer. She had an exemplary academic journey wherein she received gold medals in her graduation and post-graduation. 
After a successful medical career spanning over two decades, she found her calling as a writer. Her work has won many accolades, including the Orange Flower Award for Short Fiction. Dr. Bansal's writings have been featured in over thirty anthologies, and she would soon be out with her debut novel.