Zanzibar, Eden tucked away in a wrinkle of time!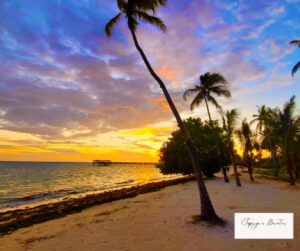 Do you ever wish to travel back in time? An era where the pace of life was unhurried, or unhassled, where the madness of materialism did not clutter our minds. A place where we coexisted with our environment instead of tailoring it according to us. A sanctum where instant gratification did not sully and taint our souls.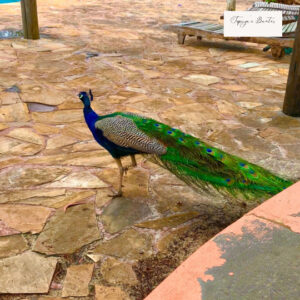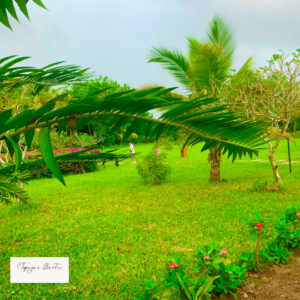 If the answer to any of these questions is affirmative, then, my dear friend, drop everything you are doing this instant and hop on to a plane to Zanzibar.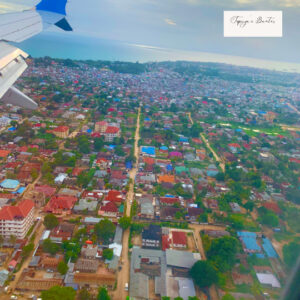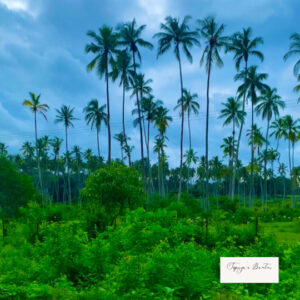 A mythical shapeshifter 
The mystical archipelago, a part of the United Republic of Tanzania, is unlike any other place on the African continent. Primarily a Muslim predominated region, Zanzibar is steeped in culture and history reminiscent of its troubled dark past.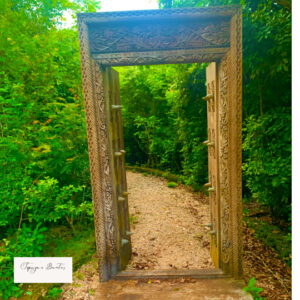 From Portuguese possession to Omani ruling for centuries and even colonial order by the British empire (a protectorate and not a colony), this charismatic, laid-back tropical coast has seen it all.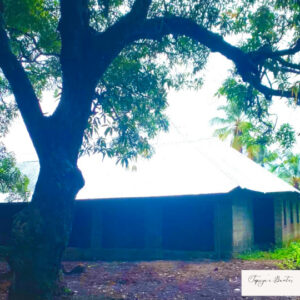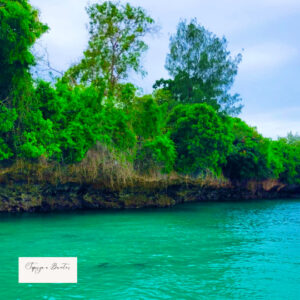 Like a mythical shapeshifter of Arabic folklore, it has morphed into dozens of avatars over the centuries. From a spice market, a slave port, and a hub of foreign merchants to a plantation economy depending on clove export, it is now one of the premier choices for a beachy vacation.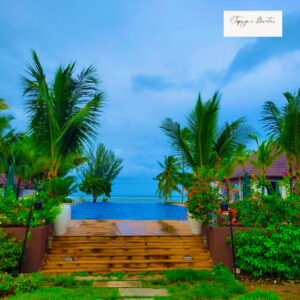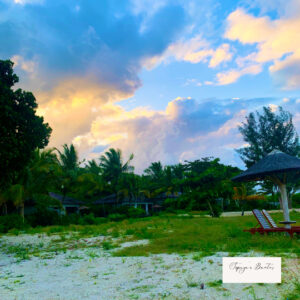 With its water suits, Maldives is passe; Zanzibar is now the trendiest international destination for a picture-perfect holiday, as claimed by elite touristy rags.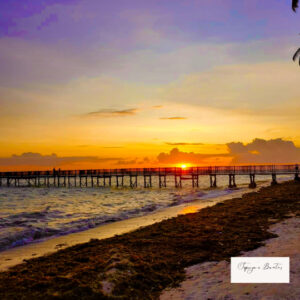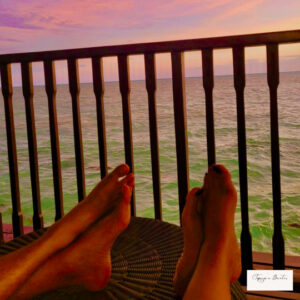 Lengthy stretches of powdery alabaster sand against a backdrop of swinging palm trees and dazzling blue-green oceans make it a traveler's Shangri-La.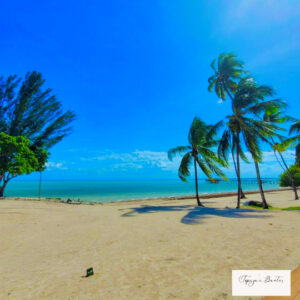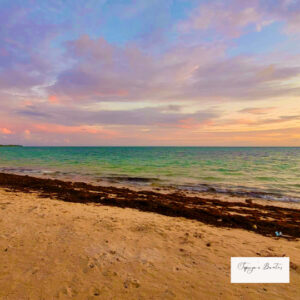 The glassy warm water bustling with colorful marine life hails it as a scuba diver's dream. But that's not all! Apart from redefining itself as a mecca for water sport, the place is a celebration of history, culture, and an innate essence unique to this coastland.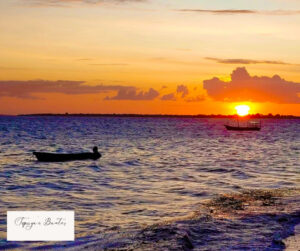 A study in contrast 
As you delve deeper, you can't help but wonder at the deep-seated polarity of Zanzibar. This disparity has traveled through the ages, rendering this Venice of Africa a nonpareil character.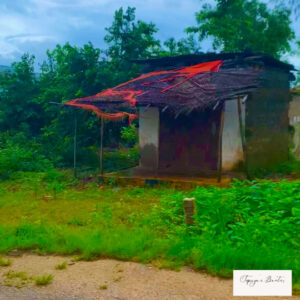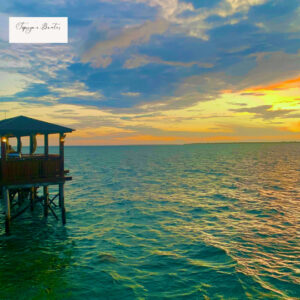 Many foreigners in the ancient past, lured by spices, slavery, and ivory, termed the island gross and crass—even nicknaming it Stinkibar, but many others were entranced. So much so that they composed poetic verses on the isle's sensuous repose, portraying the azure sea as a brilliant sapphire blazing in the amber daylight.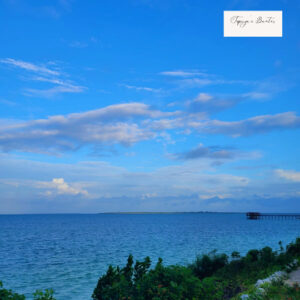 The contrast holds steadfast, even today. Luxe beach resorts litter the seaside with opulent estates sprawling on impressive landscapes, catering to clients from adjoining continents.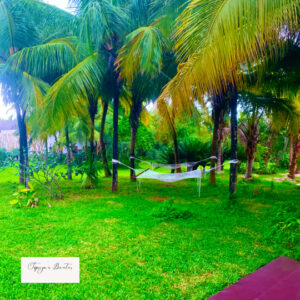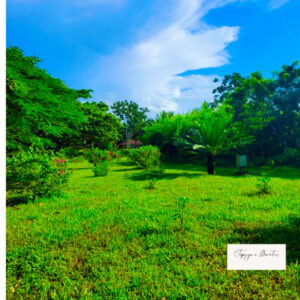 Juxtaposed to this is the main township of Zanzibar, a labyrinth of shadowy courtyards and a web of tapering gullies.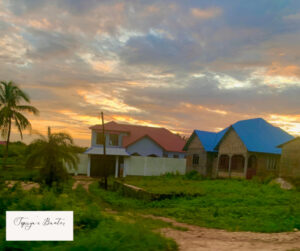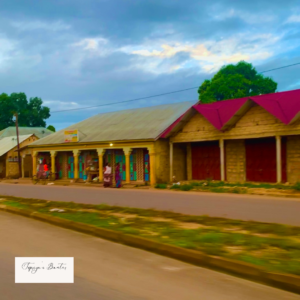 Local women flit past in rich rainbow-hued headscarves, their hennaed hands gleaming under the tropical sun. Bicycles, bullock- carts, and bright-colored scooters spiral along the promenades as the visitors feast their eyes on the curio shops crisscrossing the bazaars.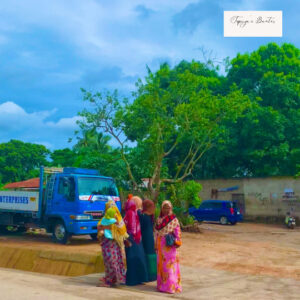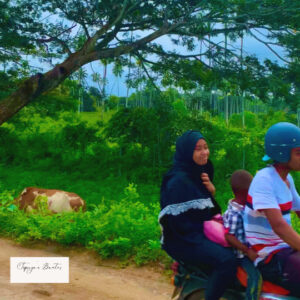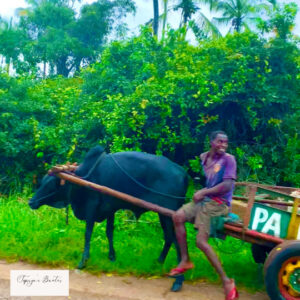 The stench of dump yards jams with the aroma of the night food market in Forodhani gardens—carts brimming with fish cakes, shawarma, spicy kebabs, pickled octopus, and fresh passion fruit juices beckon the seasoned foodie. But it doesn't end here.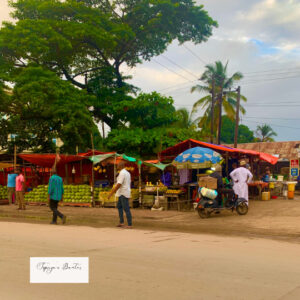 The contradiction is apparent even in the people cramming the waterfronts. The sightseer, clad in sarong and a bikini, stands out against the natives sheathed from head to toe.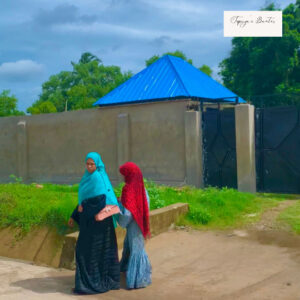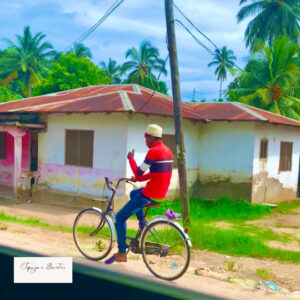 A riot of color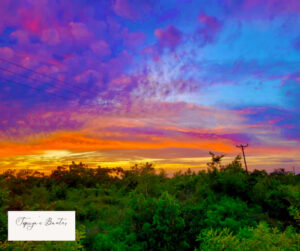 The two-way avenues flanked by dense olive-green shrubbery on either side connect the two disparate slices of Zanzibar. The dala-dala (local buses overflowing with passengers), shared taxis speed at full tilt rubbing shoulders with private minivans ferrying tourists.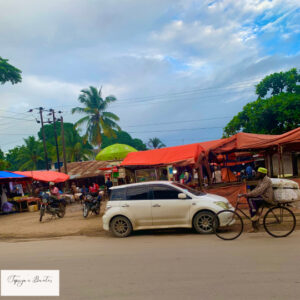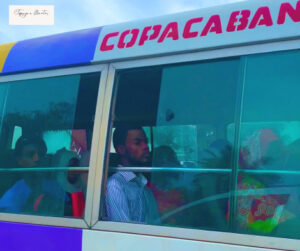 Shanty towns placed bang in the forest languish in the sun, filtering through fruit-laden branches. Vivid-hued clothes wink from the clotheslines swathed by dewy wildflowers. Gleeful children plonked outside stone houses with thatched roofs, yell Jambo and Karibu, sensing your unmistakable touristy air.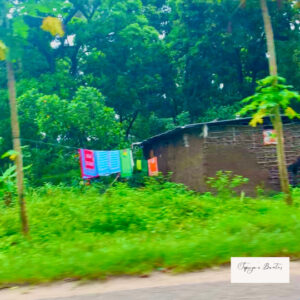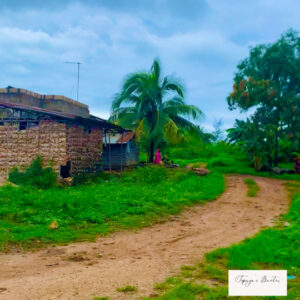 Lilac jacaranda, wild bougainvillea, and crimson hibiscus hedges spill on streets framed by coral coasts and lazuline seas. The western skies splatter themselves in a riot of colors at the sundown as if taking a cue from the handmade batik shawls adorning the kiosks.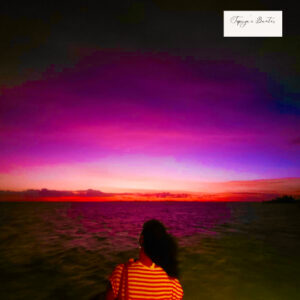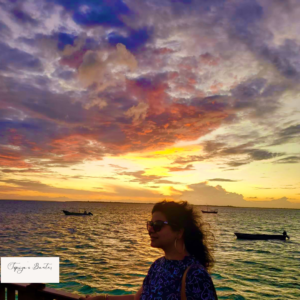 The fabled African massage 
A few shoddy roads mottled by bumps, potholes, and undulations greet your jaunts to the sought-after spots. The minivan lurches, leaps, and sways as it tides over the puckered roads. And you, the passenger, cannot avoid enduring every one of those ridges on your rump. One guide described the entire enterprise on those dirt roads as mandatory African massage.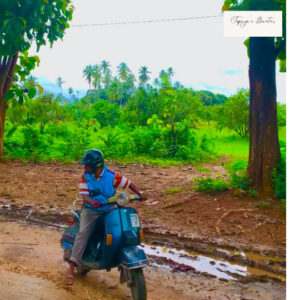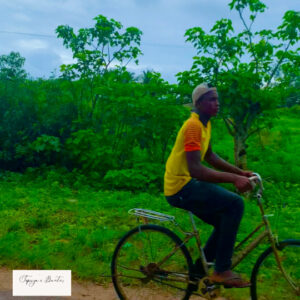 The inhabitants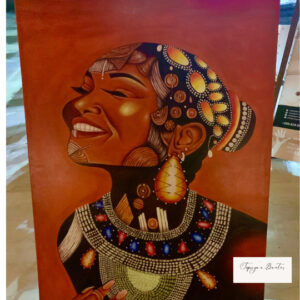 Mind you! There are no elephants, giraffes, or rhinoceros on Zanzibar—the island is no Serengeti. All its wildlife is underwater or on the treetops.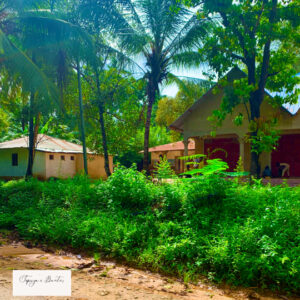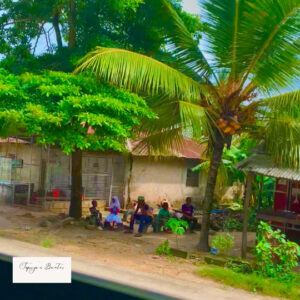 Horrific tales of slavery and ivory business by foreigners with vested interest scar Zanzibar's past; their present hinges on an economy steered by tourism and clove export, and the future is still uncertain and veiled. Yet, the proud and self-reliant race inspires respect for their indomitable, buoyant temperament.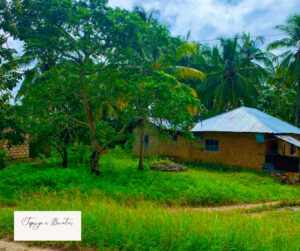 The average local has limited needs and even scantier means to fulfill them; they thrive on the cornucopia of natural beauty and innate charm of their native land. 
An attitude of gratitude may be a trending buzz phrase amongst urban dwellers. For the islanders, it is a way of life.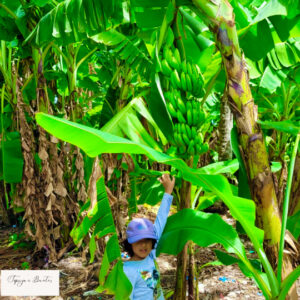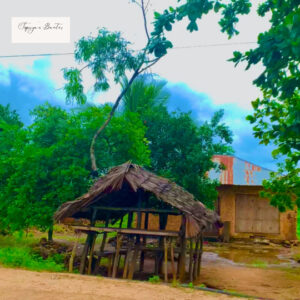 Lost? Wait for Zanzibar to find you!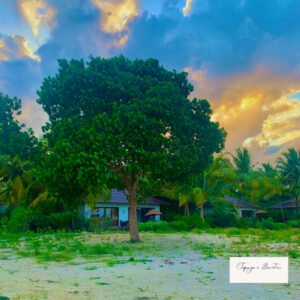 You lose your way as you ramble in the lively marts haggling for African masks, stone fretwork, and jewelry fabricated out of banana trees. 
You forget to keep track of time pursuing the muddy trails guided by the fragrance of cloves, cardamon, and ylang-ylang.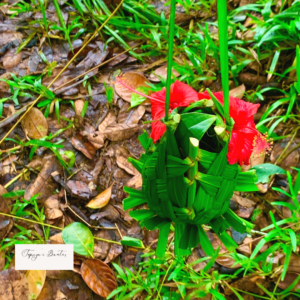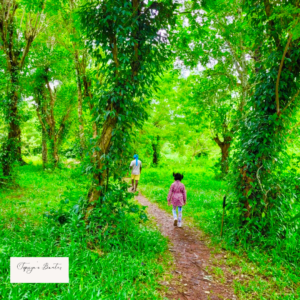 You even surrender your complacence and work together as a team, chasing after the famous red colobus monkeys in the interiors of the sweeping forests. However, you discover something quite extraordinary. 
Zanzibar seeps into your core by leading you astray, homing, and taking roots in your being. Perhaps a Swahili proverb—"Kupoteya njia ndiyo kujua njia" (meaning to get lost is to learn the way) sums it all up.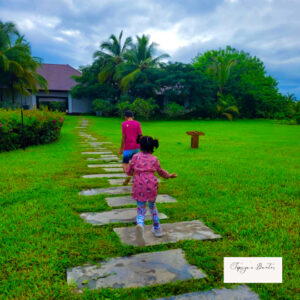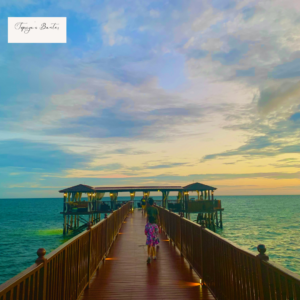 The Promised Land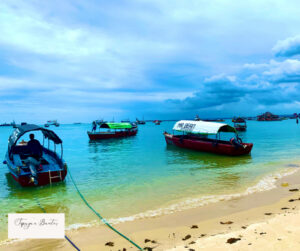 If I could borrow Freddie Mercury's words, I would describe Zanzibar, his birth place—a Bohemian Rhapsody. 
How else would you describe this enchanting locale that neither appears real nor seems like a fantasy? 
All it seems like is Eden tucked away in a wrinkle of time. 
Continue Reading 
You can check out my other posts on this beautiful country:
The Residence, Zanzibar-A Paradisial Stay 
An Afternoon at a Fishing Village in Zanzibar   
Jozani Chawka Bay National Park- A morning in the enchanted forests of Zanzibar 
A Rendezvous with the Giant Aldabra Centurions—the Prison Island, Zanzibar   
Maalum Caves-Zanzibar's best-kept secret!   
The Rock- Zanzibar's Trump Card on Social Media 
 ****