Though it was 6.00 in the morning when I stepped outside the Pune airport, the sun was reluctant to spring up, clinging to the shadows of the night like a toddler to its security blankie. Not too dissimilar to my condition twenty-five years ago, when I had first landed in this city with my parents as an aspiring medical student.   
That time, I was edgy, anxious, terrified even—a far cry from my present mental state. Pune had allowed me to be her guest again many years later, and I was in town to attend the 25-year reunion of the 1997 MBBS batch.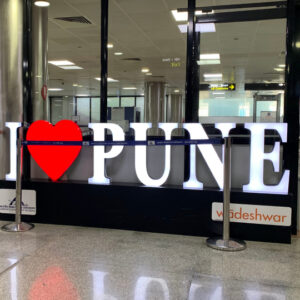 As my taxi zipped on the asphalt, the nippy October breeze, birds chirping on the trees fringing the road, and the streetlamps spotlighting the Marathi language billboards jogged up my memory. I remembered similar past moments. So often, we hogged the train stations until late in the night, screaming, gabbing, laughing, and being general pests, as we waited for the trains to take us back to our hometowns.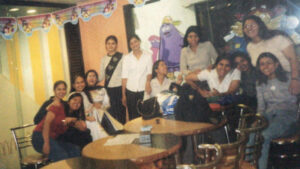 It seemed like yesterday—and it seemed like a lifetime ago—when Pune city, the Queen of Deccan, had opened her imperial arms and welcomed me into the fold.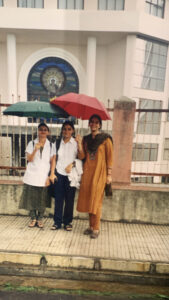 The WhatsApp group had been buzzing with an infectious energy for weeks. A few enthusiasts (Jayesh, Amit, Anand, and many more) had undertaken the monumental task of organizing the reunion. Old batch mates were tracked down from the coffers of social media and duly cajoled to join the celebrations. Every stunt was employed by the ingenious former classmates (Rajat deserves a special mention here). From digging old pictures from personal treasures and posting them on online groups with sentimental captions to arm twisting, emotional manipulation, and even guilt trips.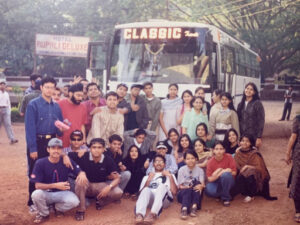 Yet only a few could be lured.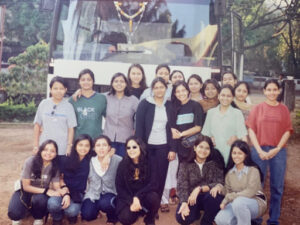 A mere fifty percent of the original 120-odd membered batch was reuniting. But that was okay. Many braver souls compensated for the numbers by joining the bash with their kids and spouses. 
A part of me could understand the reluctance. Some were genuinely busy, and others, perhaps, didn't want to go back to the bittersweet past to relive the moments that had taken them too long to forget. A few others probably felt that they had nothing to go back to. Some had entirely different reasons.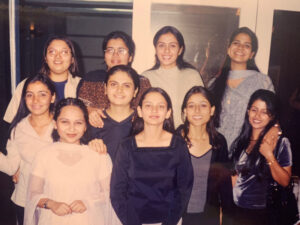 I, for one, wasn't too proud of my MBBS days. As an undergraduate student, I spent most of my hours with my nose tucked in a book. Though it had earned me a gold medal and distinctions in many subjects, the connections I had forged with fellow students were limited. Most knew me only as a topper back then, and things hadn't changed too drastically even now. God knew I had had my share of tiffs, squabbles, and petty fights.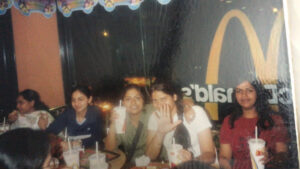 So, with good reason, I felt mixed emotions about this reunion: apprehensions and anticipation tinged with an unnamed thrill. It didn't take me long to realize that all that aversion was uncalled–for.    
I'd cherish many moments from this reunion, and preserving them in their original flavor and color would be impossible. That's the only selfish reason for this elaborate list—to save a fragment. However minor, however frayed, still priceless.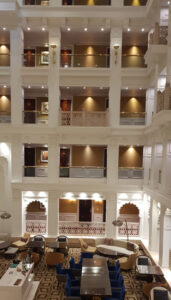 The awkwardness of meeting a familiar stranger melting into giggle-fest in a matter of minutes   
According to Stanley Milgram, an American psychologist, a familiar stranger is a person you recognize by dint of sharing a common physical space, but with whom your interaction is limited. This is exactly how I felt about my former classmates. We shared the same medical college half a lifetime ago. We prowled the same roads, corridors, hospital hallways, nooks, and crannies of the proud Pune for five years just to go our separate ways. Never taking the trouble of reaching out again. I am talking only about myself here because many nurtured old friendships with select groups.   
The breakfast meeting at the Feast, Sheraton Grand's restaurant, saw a riotous group meeting like never before. A smile there, a handshake there, a loud hello over the table crammed with a medley of south Indian, continental, and North Indian delicacies, and the years melted in a blink of an eye.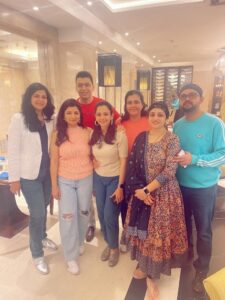 And about my misgivings and trepidation about encountering those old batch mates. Bah! I was overthinking.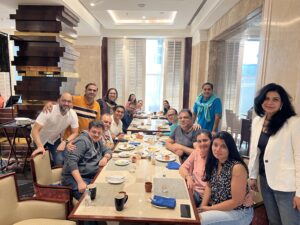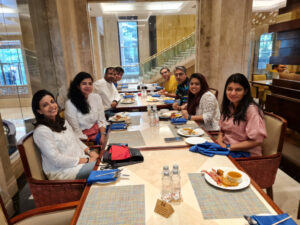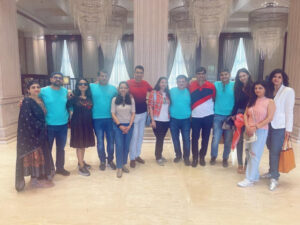 The whole scenario could be best summed up by a quote from Rumi: 'Why struggle to open a door between us when the whole wall is an illusion?'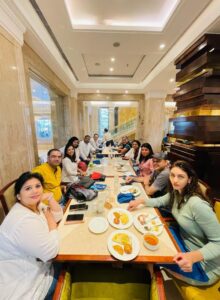 The drive to college   
Bless those organizers for arranging a bus ride to ferry the noisy and eager crowd to the college grounds. In many ways, it was a nod to the countless bus rides we undertook over two decades back as second year MBBS students to Jehangir Hospital and Kamala Nehru Hospital for morning clinics.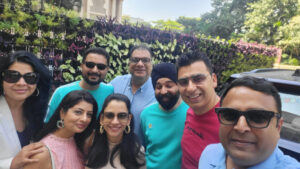 Familiar sights and sounds jostled for our attention. Forgotten names, places, and destinations untangled themselves from the folds of memories. They insinuated them into conversations, yanking us all down to those carefree, colorful days of youth.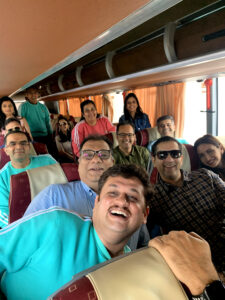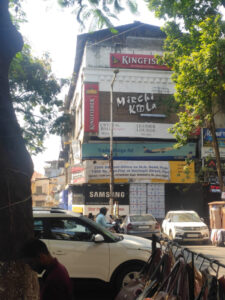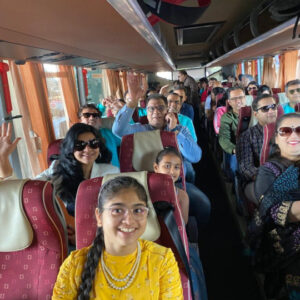 Tiffany food truck with its world-famous rajma Chawal, Sher-e-Punjab with its lip-smacking North Indian fare, and Babu and his STD booth found their fan clubs. Panchami restaurant with notoriously orange paneer butter masala that remained on one's fingers long after the meal, snake park with its recreational activities (availed by couples looking for social isolation in those times) dominated some chatters. However, the excitement at the sight of the college campus was unanimous and matchless.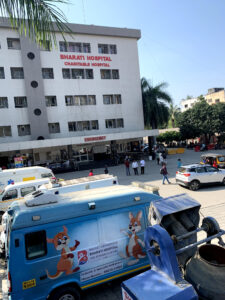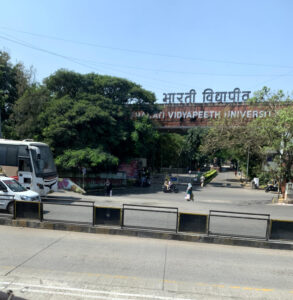 The walk to the college auditorium   
A 45-minute drive and a million photographs later, we reached the college grounds. By now, the fine twines of romantic nostalgia had interwoven their way into all our hearts.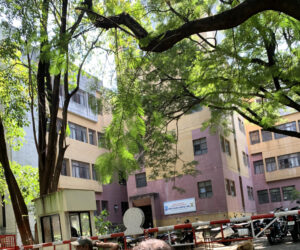 The short stroll down the promenade flanked by trees blooming in autumn colors from the ladies' hostel to the college auditorium plunged us back to those golden halcyon days.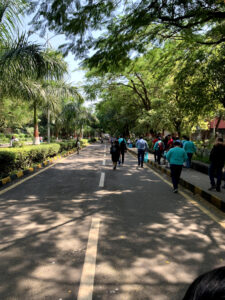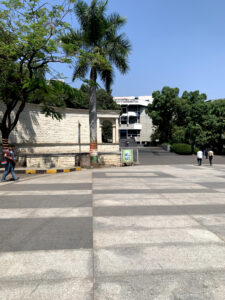 As we oohed and aahed over the green field that doubled as a sports field during our times, homeopathic, dental, engineering, and Ayurvedic college, we transformed into our old youthful selves that trudged the same walkway at least four times a day.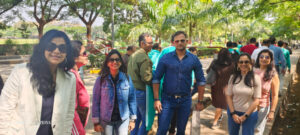 The sight of the college canteen in its unaffected, old avatar was a balm to the yearning soul. And then the red brick wall of the Auditorium emerged, bringing back a rush of memories.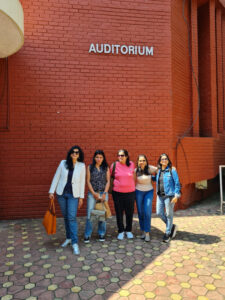 The sun-warmed, tall walls have stood in the backdrop of countless college photos, reining in the mad capers that thronged its interiors during college fests.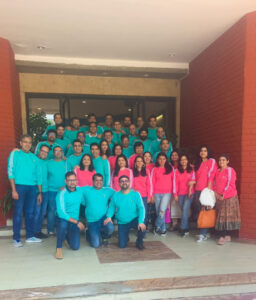 Continue Reading:
This is part 1 of the ongoing series:
Click here to read part -2.