This is part 3 of the reunion series:
Click here to read part -1.
Click here to read part -2.
Ladies hostel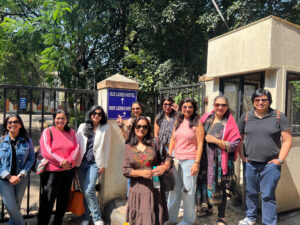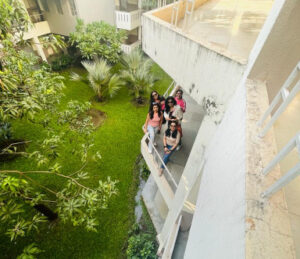 Had the reunion occurred a few days later, we would have missed visiting the hostels and reveling in that precious past.  The hostel complex shimmered in olive green hues, splashing a montage of the past, tempting the mind to once again turn back the clock.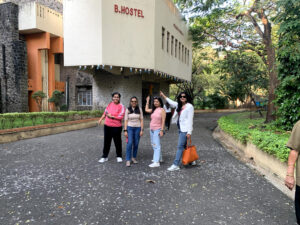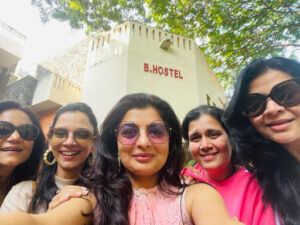 We clicked pictures with those legendary staircases and celebrated corridors, recreating many memories, including our sari outings and a spine-chilling, uniquely intense session with an Ouija board. Back then, the participants in the rite were convinced that a malevolent spirit had taken permanent residence in our rooms.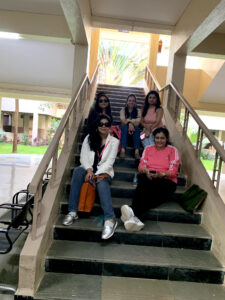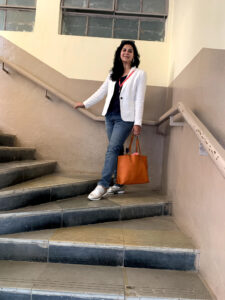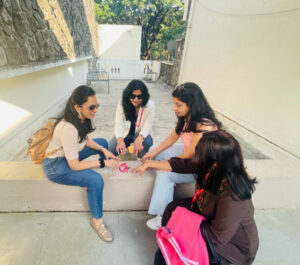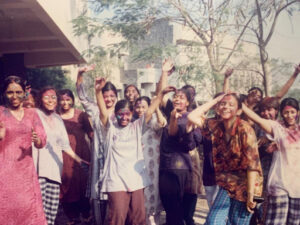 Cherished recollections of pain and struggle, joy and laughter, heartache and tears spilled over as we harked back to that innocence again. Some of us even stumbled upon kakas and mousis from our time.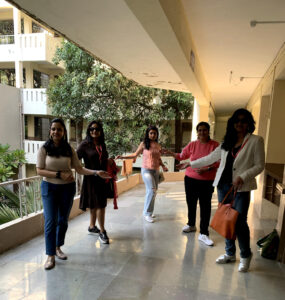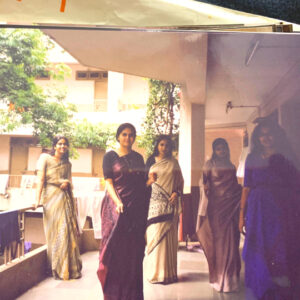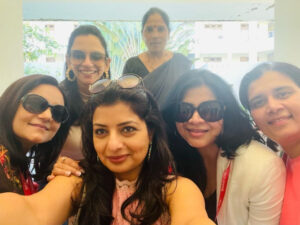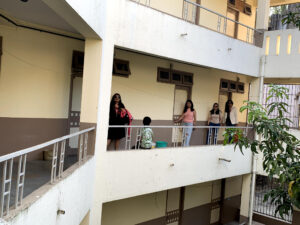 The crazy energy at the evening get-together  
By now, the zany energy had reached a towering crescendo, almost looking for ways to tip over. The evening get-together—Re Synapse 97, held at an indoor banquet hall equipped with strobe lights, peppy music, and delightfully dim interiors, was just the place to let down one's hair.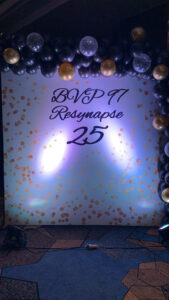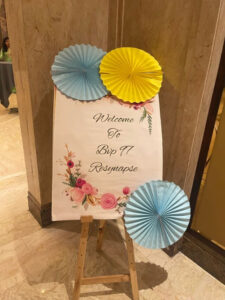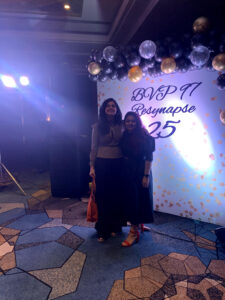 Though the men needed liquid courage to dance their hearts out, most of the ladies settled the world on fire, armed only with their exuberant spirits.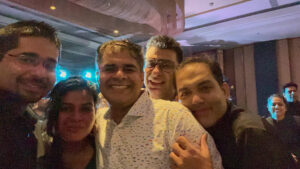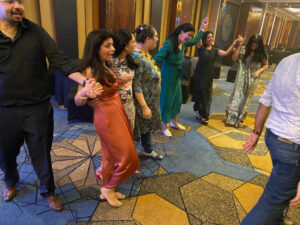 Thumping music blasting from the speakers, electric atmosphere, old friends, a wide selection of booze and grub—there really was something for everyone—whether you wanted to dance, get drunk, or get drunk while you danced. These apparent hot-shot doctors acing their respective fields broke free from their exhausting routines and hung out like college kids till the DJ threw in his towel.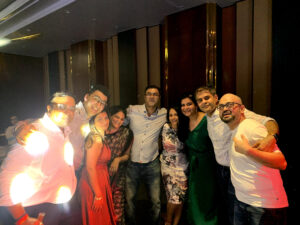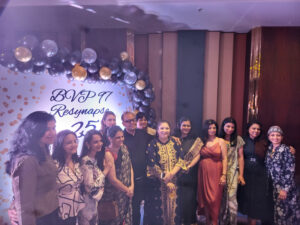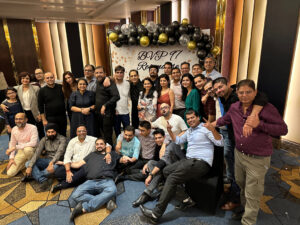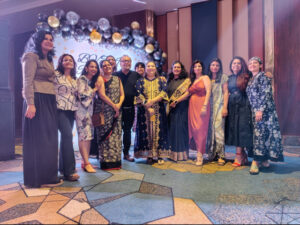 Friends who couldn't make it to the reunions were remembered; some recalled former ill-fated romantic alliances with fondness. New bonds were formed with spouses of batch mates. Strangely, it wasn't too tricky. Perhaps the partners also hid a bit of a mad streak, considering they married the crazy lot.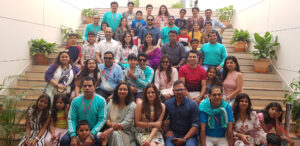 Though the DJ ended things on a qawwali, people carried on swaying to the beats in their respective rooms till the wee hours of the morning.   
Soaking the spirit of Pune and Goodbyes  
Though some had already departed, most of us were returning to our routine lives the next day. It was the day meant for catching up and haunting the old hidey-hole.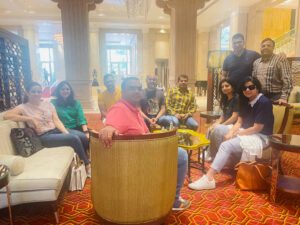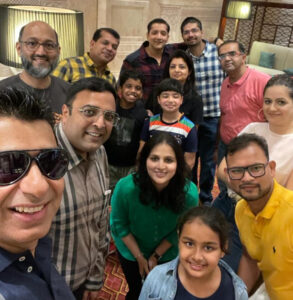 A few of us decided to camp on the glorious streets of Pune—the bustling markets and shopping hubs like MG road, Jangali Maharaj Road, and Koregaon Park. But this could not be done without a wild ride in those black-and-yellow 3-wheeled auto-rickshaws.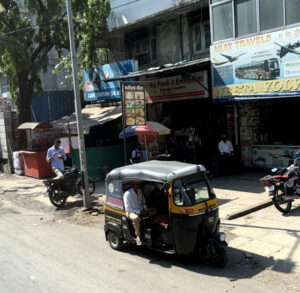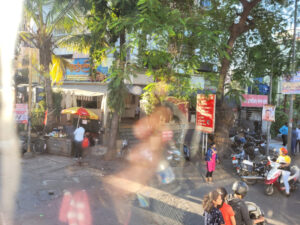 Pune, I remember, had wide and uncluttered roads. Now the streets buzzed with cars, buses, trucks, pull-carts, and live stocks of all imaginable shapes and forms. The auto driver took it upon himself to give us the time of our lives. He drove like a man possessed while we gripped the handlebars in fear. He sped in a mad frenzy, the wrong side of the road notwithstanding. Staggering this way and that, he dodged oncoming vehicles only with divine intervention and screeching to a halt at the last minute.  
We jolted forward with every brake, lurching back at every turn, panicking at every near-miss collision. The daredevil wouldn't have batted an eye had he shed one of us during that high-speed chase.   
Somehow, we reached our destinations in one piece and gorged on the vibrant verve of the colorful markets.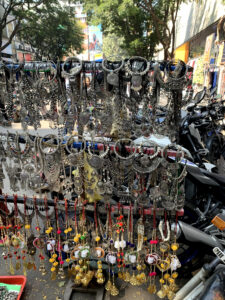 After hours of skirting the honking automobiles, persistent street hawkers, and sleeping dogs basking in the afternoon sun, it was time to return. But not before wolfing down the street delicacies. The spicy Vada pav, with its melt-in-the-mouth potato dumpling, dabeli, with tangy filling drizzled with a zesty chutney and pomegranate seeds, and those crispy fried Sabudana vada, served with chili paste and sweet curd—ah! Sheer Nirvana!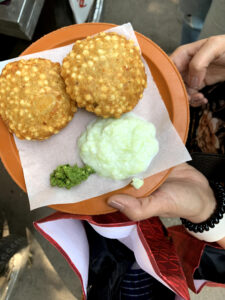 The unexpected shower of gifts  
Apart from boisterous spirits, easy bonhomie, and natural camaraderie, the batch of 1997 displayed unexpected warmth. The customized, monogrammed gifts were such a surprise. A deep gratitude to dear friends for such a thoughtful and sweet gesture.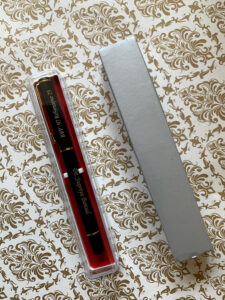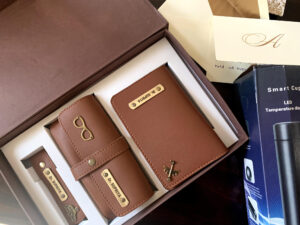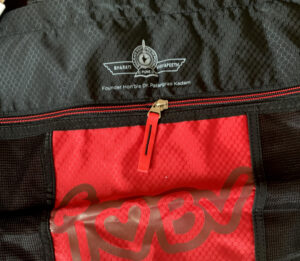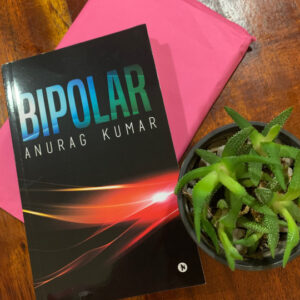 The drool-worthy Chitale Bandhu's Bhakarwadi and those irresistibly buttery Kayani Bakery's Shrewsbury Biscuits were wiped clean as soon as the boxes were opened.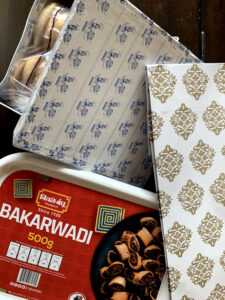 How beautiful a day can be when friendship touches it!   
Reliving those college days in the company of old friends, albeit for a few hours, left me in high spirits.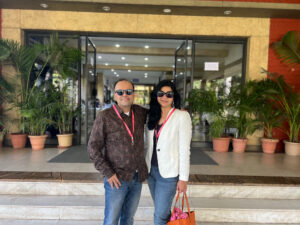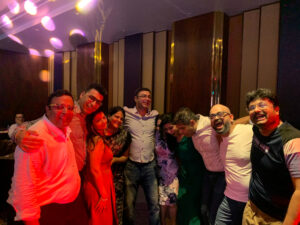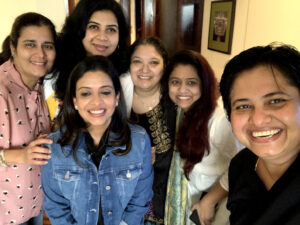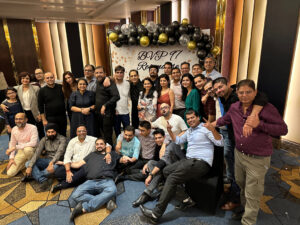 For all those who didn't attend and are still mulling over whether to attend the next one, let me leave you with a quote: "Don't be satisfied with stories, how things have gone with others. Unfold your own myth."
As for the friends I met in this union, let me conclude this lengthy piece with Ally Condie, an American author's words: "Growing apart doesn't change the fact that for a long time, we grew side by side; our roots will always be tangled. I'm glad for that."  
Farewell, folks! Until we meet again.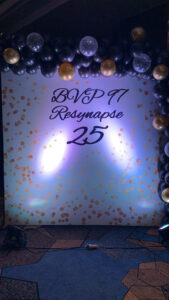 Continue Reading:
This is part 3 of the ongoing series:
Click here to read part -1.