When reading pays in more ways than one!
Slayed the challenge and won goodies too! It doesn't get better than that!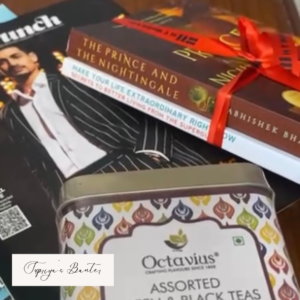 What was the challenge?
 you read 60 books, out of which 15 have to be by Indian authors. Each time you finish reading a book, put out a tweet stating the title, your book count and tag @HTBrunch and #BrunchBookChallenge.
#supriyasbanter
#htbrunch
#bookstagram
#BrunchBookChallenge