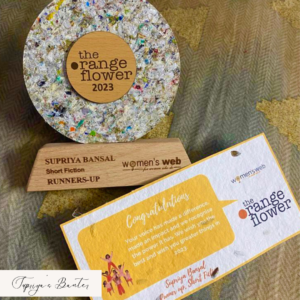 The Orange Flower award, Short Fiction, 2023, Women's Web
And the orange flower trophy is here! And for the second time!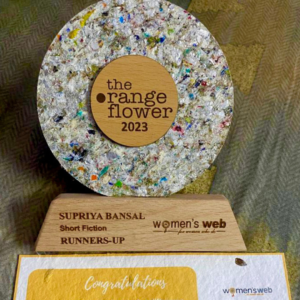 I was the last to nominate myself.
Since I had locked all my stories in anthologies and coauthored projects, I had nothing substantial to show in the digital space. But then something showed up! Something that seemed good enough… I took the chance! And Voila! It won!
To say I am on cloud nine would be an understatement; I am floating well above the abode of Mr. Cloud 9.
Thank you, Women's Web for this immense joy!
Thank you, Sandhya Renukamba for always being so supportive and encouraging.
Thank you, friends, for reading whatever gibberish my mind pours on paper!  I have so many stories to spin, so many tales to tell, and so many yarns to untangle. I hope you remain by my side.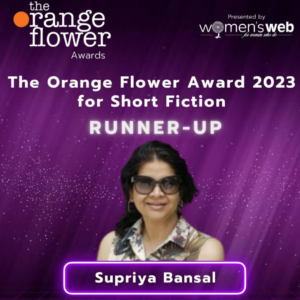 After the last year win, one of my fondest memories of 2022 and a milestone in my writing journey this couldn't get any better!
To win a trophy in the short fiction category is the icing on the cake. A stamp of approval for my creative expression! I can't thank Women's Web enough for boosting my confidence! you gave me courage to ignore the naysayers!
#supriyasbanter
#indianwriters
#orangeflowerawards2023