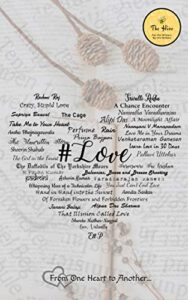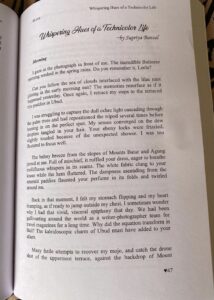 Amongst the scores of pictures, I can never forget that one picture of you.    
The tricky Golden hour was slipping by, and the delicate light was ebbing away into the inky blackness. You were standing still, your hair whipping against your face and your hands outstretched. The flickering light of the campfire and traditional mashaal torches silhouetted your body. And then, abruptly, you ran downhill towards the horizon, your laughter wafting through the fiery blasts of desert air.    
I was fortunate enough to grasp that transitory moment and lock it in time before it disappeared. In that instant, my universe dropped its anchor and came to a standstill. In that juncture of suspension, you were the hinge between the two realms, a portal to my Arcadia.    
A split second before, you had turned to me and smiled as if daring me to follow you in the delirious dash. Without a second thought, I had dived right behind you, whooping my way into the unending expanse of blazing sand.    
—–Excerpt from my story Whispering Hues of a Technicolor Life (#Love)  
Love is known to pull your heartstrings like a puppeteer. And The Hive, along with twenty brilliant writers, takes up the role to bring you this concoction of love stories.  
So, join us as we read the unwritten story of a moonlight affair. The girl in the forest, whose chance encounter with whispering hues of a technicolor love, brought her out of the cage.  
Take me to your heart, Padmini says, her perfume reminding him of the daffodils of the Yorkshire moors, of forsaken flowers and forbidden frontiers. They walk hand in hand into the sunset, hoping to learn Love in 30 days; him, thinking of balconies, booze, and breeze shooting with her, while she dances in the rain and whispers, love me in your dreams.  
He wonders if that's an illusion called Love. Is Love virtually even possible?  
But she refuses and screams, "Silly! It's crazy, stupid Love."  
And they dance until they heave and declare, "Hey! You cannot just end Love."  
Twenty writers, twenty stories, twenty shades of #Love.   
Grab your copy from here: