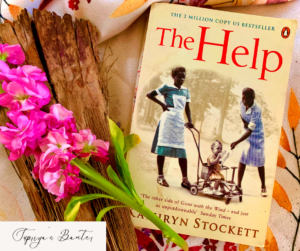 The Help
By Kathryn Stockett
Rating 4.5
I am sure many of you would be familiar with the story one way or another—you would have either read the book or watched the movie. I had seen the movie a long time back and always wanted to read the book. I have this annoying habit of reading the book and comparing it to the movie scene by scene.
My verdict – the book is better than the movie.
The story is based in Jackson, Mississippi, in 1962, where white children are considered safe with the black maids, but the same is not held true for the family silver.
There are stereotypes in white characters. Whereas Skeeter is a typical nerdy, socially awkward, sensitive kind, Hilly and Elizabeth represent Stockett's version of mean girls.
The best part about the book is its black characters, the most predominant being Aibeleen and Minnie. Minnie adds sass and humor when the story treads on heavy topics.
Stockett builds vivid imagery for the tale that is daring, introspective, and graceful at the same time. The treatment of maids may hit home much closer than expected. Having separate bathrooms for help, presuming them to be guilty in case of theft in and around the house, and treating them as second-rate citizens are usual behavioral practices in India.
Our generation treats our maids with much more respect, but many of us are still not ready to accept them as equals.
My favorite quotes from the book-
"They say it's like true love, good help. You only get one a lifetime."
So, people, if you have found your true love—the right help, then hold on to her. You might not know, but that alone makes you the chosen child of God. Enjoy it till it lasts, and pray that you never fall from grace.