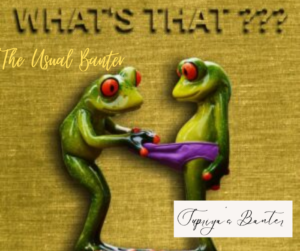 #theusualbanter
#momlife
#computeraidedapparels
#softwareinmypants
The other day, the husband and the eight-year-old were engaged in a conversation about computer software and applications used in escalators and elevators' smooth functioning.
Plugged out of the discussion, I was daydreaming about something altogether different, not realizing that the five-year-old was ingesting every word of the technical jargon.
"Oh, I didn't know the lifts also have software. I thought it existed only in UGs(a short form for undergarments)," she commented.
Huh?
Software in undergarments? When did that happen? 
Latest robotic technology in the underpants?
Husband and I looked at her together.
By now, the little one has a fair idea that the collective IQ of her parents is not enough to understand her insights.
"Mumma, don't you remember the Software UGs you got me—the tag said—soft wear, comfortable and lightweight!" she said, putting an end to the mystery.
Oh boy! Couldn't have figured that like never-ever! 
Just goes in to show that my brain is wearing soft with age.
So, people, this was just to keep you in the loop. 
If anyone tells you about robot-aided, latest software automated underpants in the future, don't forget, you first heard it here!
Image Credit-Pixabay