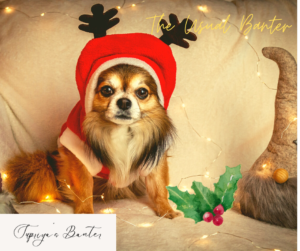 #theusualbanter
#momlife
#hitandmiss
#christmasfun
"Mumma, I wanna eat mistletoe!" The five-year-old crept up to me as soon as I returned from work.
Mistletoe? Who eats mistletoe? How did she even get such a wild idea?  
While I am grappling with these questions, I can see she is getting increasingly frustrated.
"Mumma… mis-tle-toe…" She breaks it down for me as if that would make me understand it better.  
Of course, it doesn't. I am as confused as ever.  
"It's like Pav bhaji. We've had it before…" she bounces back.
Ah! … It all sinks in.  
She is talking about Misal-Pav—a Maharashtrian delicacy. A few days back, we had tried its recipe from YouTube.
Somehow the mistletoe from the Christmas books crisscrossed with our very own Indian Misal Pav in her head to concoct a peculiar hybrid.
Talk about growing up in a multicultural environment!   
I hugged her tight and planted a kiss on her cheek.
Couldn't escape the magical spell of Misal! Even if it wasn't the right one! 
Picture Credit-Unsplash