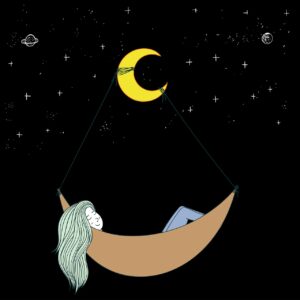 "Is Elon Musk the richest man alive, Papa?" the eight-year-old asked as a Tesla car sped past us. We were driving on the highway, and he was busy admiring the luxury models, high-performance sports cars, and SUVs that make UAE a car lover's paradise. 🚗🚗
"How did he become so rich?" he shot another question without waiting for an answer to the previous one. 🤑😁
"The guy is determined, hardworking, and driven by curiosity. Money usually follows passion," his father replied. "Just to give you an example: Musk slept for four years in his office, under his desk, to keep his company up and running." 😎😅
The junior monkey (five-year-old) was quiet all this while. The tête-à-tête would have continued had she not found something that intrigued her. 
"He slept for four years? Without waking up?" she interposed, her voice awestruck. "Does he hold the world record for sleeping for the longest time?" 😴😴
Really?🥴
I gazed at her, dumbfounded. 😵
How do you make this inference from that motivation sermon? 🤯
The husband must have offered some explanation, but I don't remember any. I had long tuned out, for my mind had already conjured images I couldn't ignore. 😶🤪
Picture Elon Musk, a modern-day business magnate, bedecked as Kumbhakarna (straight from Ramanand Sagar's Ramayana) replete with chunky gold jewelry and scarlet dhoti sleeping his way to space. 😅🤣And mind you, this space looks precisely like the Main Samay Hoon sequence from Mahabharata on Door Darshan, with planets circling and melding in the wheel of time. 🤓🤓
Add to that, Musk's SpaceX starship fashioned on the lines of Pushpaka Vimana! 😂😅
I can almost see you rolling your eyes!😆
Yeah, I know; not for nothing do I call myself crazy!🤭🤭
Who knows, Musk may rock-et that avatar too!🚀😎
Glossary- 
Kumbhakarna-a powerful rakshasa and a younger brother of Ravana from the Hindu epic Ramayana is known for sleeping for unusually long periods and would be difficult to wake up. 
Mein Samay Hoon- a beginning sequence for every episode of B. R. Chopra's epic television series, Mahabharata. The nineties kids can refresh their memories here.
Pushpaka Vimana- Ravana's flying chariot. 
****
Image credit- Saydung89/Pixabay